LeeAnn Ford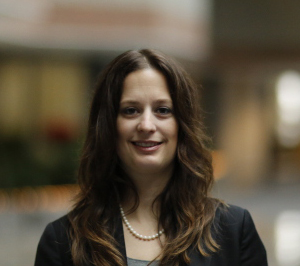 LeeAnn Ford's area of practice includes preparing and prosecuting patent applications, trademarks, and copyrights in the United States and foreign countries.
She has prosecuted mechanical patents including automotive component assemblies, secondary exhaust systems, exhaust and engine valves, turbochargers, solenoid valves, vehicle mirror assemblies, lighting devices, audio devices, compliance methods, manufacturing machines, die press assemblies, automotive storage compartments, automotive trim, ornamental designs, medical devices, ophthalmic devices, imaging and diagnostic assemblies, software, and automotive packaging.
LeeAnn has also been involved in several patent prosecutions involving appeals and has performed various state-of-the-art investigations. Her experience includes trial assistance in a successfully defended case involving copyright and Lanham Act claims.
Prior to joining the firm, LeeAnn's work experience includes a Senior Material Handling Engineer position at Johnson Controls, Inc. (JCI), and a Project Manager position at I*LOGIC supporting powertrain and automotive assembly plants.
She received her Bachelor of Science degree in Engineering Arts from Michigan State University, College of Engineering, and her Juris Doctor from Thomas M. Cooley Law School, where she graduated Cum Laude.