Philip Warn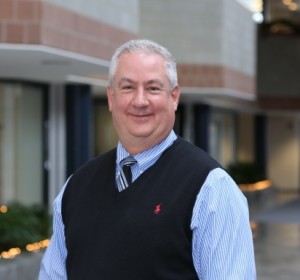 Philip Warns practice includes all aspects of patent application, prosecution and maintenance of patents in the United States and foreign countries. He has significant experience in managing and evaluating portfolios of patents and patent applications for companies.
His chemical art patent experience includes polymer and electrophoretic coatings, electroplating baths and systems, circuit board plating systems, ink resist compositions, epoxies, lamination systems for vehicle panels, SMC compositions, metallurgical brazing materials and processes, cementatious compositions, pyrolysis processes and purification of by-products, diamond brazing, ophthalmic dyes, waste treatment systems, volatile filtration systems and deodorant compositions.
His mechanical and electrical patent experience includes areas such as complex automotive component assemblies, clutch brake units, vehicle trim strip assemblies, automotive interiors, vehicle glass run channels, fluid quick connectors, biomedical devices, automotive fuel control systems, solenoid valves, transmission control systems, vehicle mirror assemblies, software controls for T.V. control boxes, powder coating, welding and vehicle painting assemblies.
Prior to entering the legal field, Philip worked for Consumers Power Company conducting chemical and radiological tests for nuclear power plant operation. He holds a Bachelor of Arts degree with majors in both Chemistry and Business Administration from Hope College, and a Juris Doctor degree from the University of Detroit School of Law
He is admitted to practice in Michigan, Federal and State Courts, before the United States Patent and Trademark Office, and the United States Court of Appeals for the Sixth Circuit and the Federal Circuit.
He is a helicopter and fixed wing pilot, enjoys shooting sports and other outdoor hunting activities, and is collector of antique and hard to find guns.